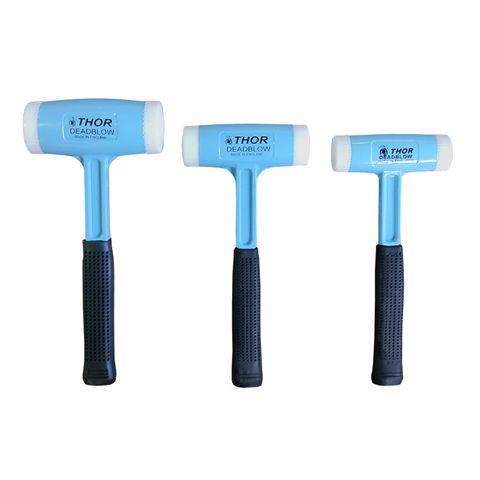 Thorace Deadblow Hammer
Coated Die cast Aluminium alloy head, Rubber grip and Nylon faces.
The Die cast Aluminium alloy head is fitted with screw-in white Nylon faces.
Hollow die cast head partially filled with steel shot, which adds to the weight of the impact and prevents rebound, delivering a dead blow.
Faces are designed to wear and are replaceable by hand.
Used, due to the easily interchangeable faces, as a multi-purpose striking tool and is ideal for sustained and effective blows without recoil.
The handle is manufactured from aluminium alloy with a shock absorbent non-slip rubber grip.
Three sizes/weights available